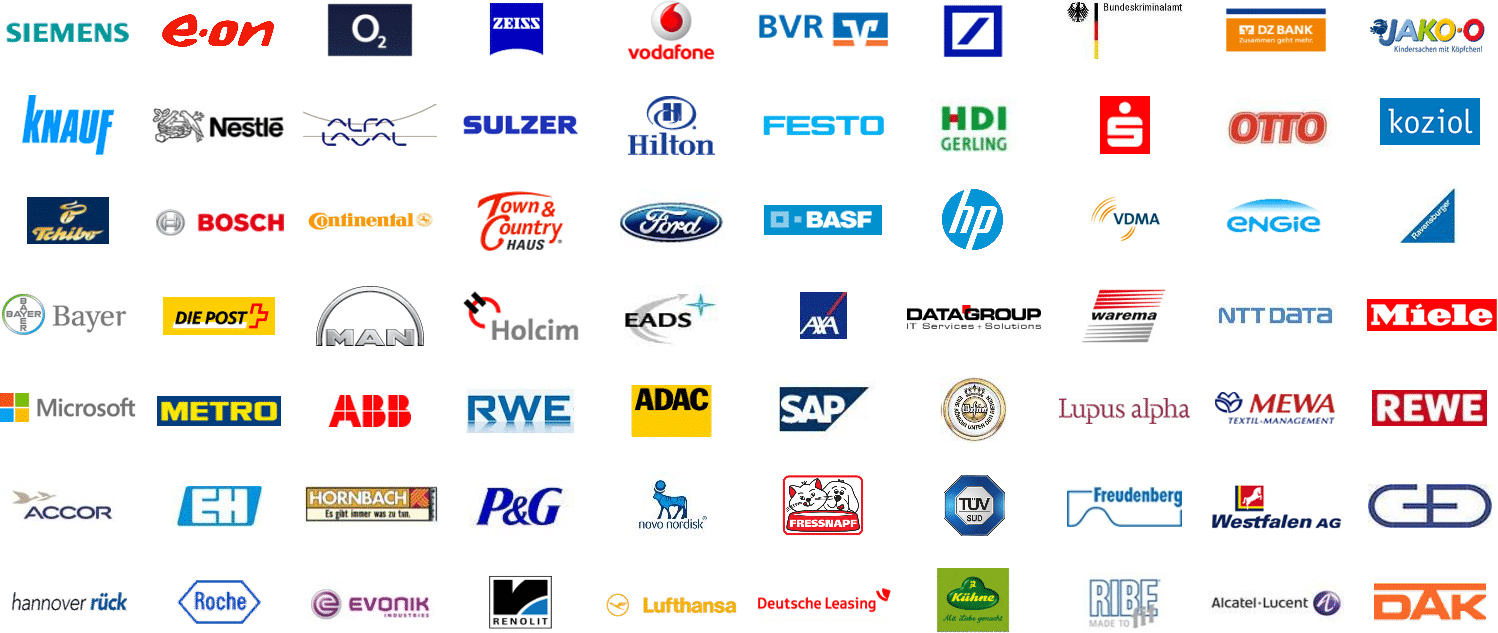 We work for visionary and far sighted leaders
The need for systematic future management is self-evident to our clients. They appreciate the value and impact of a motivating and future proof orientation, vision, and strategy. We work for the top-level management in large mid-size companies, corporations, and business fields. Occasionally, we also work for the leaders of non-profit organizations and government institutions.
Since 1991, we have been working for clients in over 30 countries on four continents.