Seminar Programm with Dr. Pero Mićić
Lead future-oriented: With a motivating vision and a future proof strategy!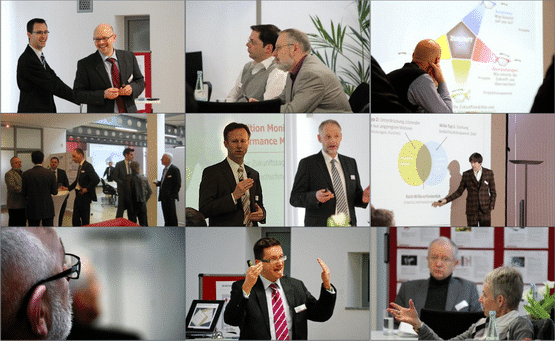 Eltville Future Days
Once a year, the FutureManagementGroup invites current and prospective clients to exchange ideas about future management, its methods and practical applications. It's a gathering of leaders and their closest employees, comprising quite some experiences in future management.
The event focuses on exchange among the participants and the FMG FutureManagers. Participants do not have to endure a tiring lecture marathon, but can look forward to inspiring talks about topics such as "How do I Bring More Future into my Company?" or "Amazing Future - What we Will Have 2025"
Talkshops
You are an entrepreneur or (aspiring) specialist for future, strategy, and innovation? Get a first-hand knowledge of the FMG and its work. Our "Talkshops" offer an inspiring lecture and discussion with Dr. Pero Mićić, founder and chairman of the FutureManagementGroup AG. You will walk away with a fascinating overview of the practice of future management and an uncomplicated methodology for a science-based and yet pragmatic approach to the future of your company and your life. Ask the questions you've always wanted to answer on topics such as foresight, trends, scenarios, innovation, vision, and strategy.