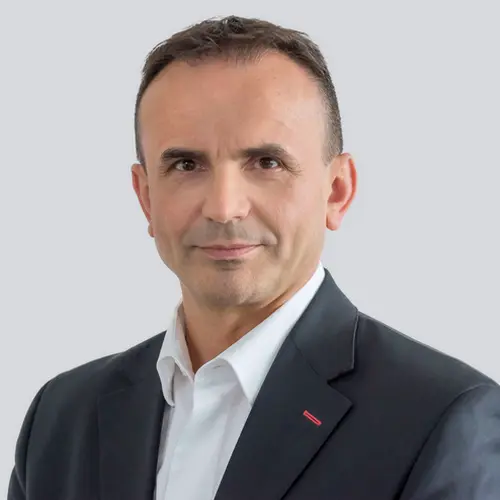 Pero Mićić (pronounced Mitchitch) is internationally recognized as a leading expert in future management.
He is the founder and CEO of FutureManagementGroup AG and Professor of Foresight and Strategy at Steinbeis University in Berlin.
Dr. Pero Mićić advises the leaders and strategists of large corporations and leading medium-sized companies on future markets and future strategies and their implementation.
He is a keynote speaker at professional conferences and celebratory events in cities such as Mexico, Houston, Washington, Warsaw, London, Paris, Barcelona, Budapest, Prague, Moscow, Singapore and Kuala Lumpur. He studied Economics and Future Studies in Germany and the USA and received his PhD in the UK on "Phenomenology of Future Management in Top Management Teams". Pero Mićić is the author of eight books, including most recently "Bright Future Business" (2022), "How We Screw Up Our Future Every Day" (2014), "The Five Future Glasses" (2007), "The Future Radar" (2006), and "The Future Manager" (2003). He developed the "Eltville Model" of future management.
Pero Mićić is a founding member of the Association of Professional Futurists in the USA, was Chairman of the Advisory Board of the European Futurists Conference, Chairman of the International Trend and Future Management Conference and Advisory Board of the world's first and oldest Master's program in Future Studies in Houston (USA).
Leaders in business and politics must offer a positive image of the future, because leadership is not possible without vision. Those who see a bright future ahead of them achieve more, are happier and even healthier.

Get in touch with Dr. Pero Mićić.