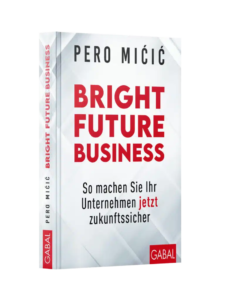 Is your company future-proof?
How to future-proof your company NOW
Your future strategy is the most profitable investment of your time. And it's the one task you can't delegate as a business owner.
232 pages, GABAL-Verlag 2022, ISBN 978-3967391091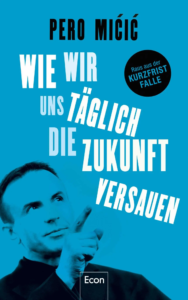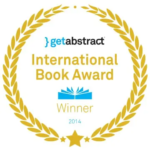 awarded with the getAbstract International Book Award 2014
How we screw up our future every day
Out of the short-term trap
People act unreasonably: couch or exercise? Credit or savings program? Luxury car or climate protection? Numerous studies show that we almost always choose the most pleasant option in the short term – even if we know that other alternatives would make more sense in the long term. This puts every individual and all mankind in the greatest trouble.
Using insights from psychology, behavioral economics and neuroscience, future manager Dr. Pero Mićić explains in a clear and memorable way how we can overcome the short-term trap in our minds.
336 pages, Econ-Verlag 2014, EUR 19.99, ISBN 978-343020-1605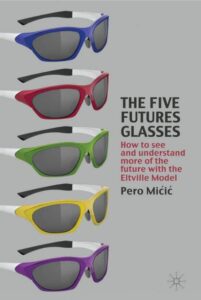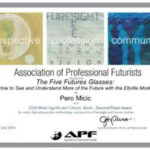 2014 Awarded "Most Significant Futures Works" by the Association of Professional Futurists.
The five glasses of the future
How to become a thought leader
The book "Die fünf ZukunftsBrillen" (The Five Future Glasses) provides a fundamental understanding of the methodologically sound view into the future. The "Eltville Model of the Five Future Glasses" can be used to answer the questions about the future that are so important for any corporate strategy.
309 pages, new edition Fall 2013, GABAL-Verlag, EUR 29.90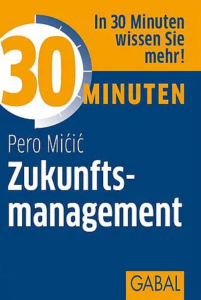 30 minutes future management
This booklet, inexpensive and with 67 compact pages, gives a motivating introduction and previews the other works.
GABAL Publishing House, EUR 8.90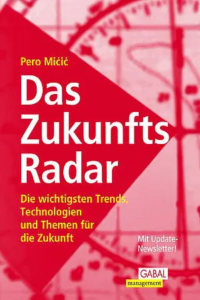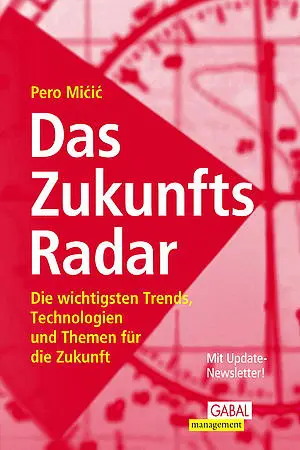 The Future Radar provides an introduction to the nature and history of change over the past 3000 years, gives a broad and factual overview of the major trends, technologies, and issues of the future, and provides guidance for practice.
350 pages, GABAL-Verlag, EUR 29.90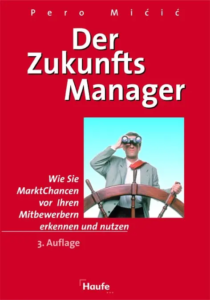 Anyone who wants to take a methodologically sound look at the future of business will get a triple guide here: an exciting story, a structured project flowchart, and a suitcase full of tools.
(Manager Magazin)
370 pages, Haufe-Verlag, EUR 29.80