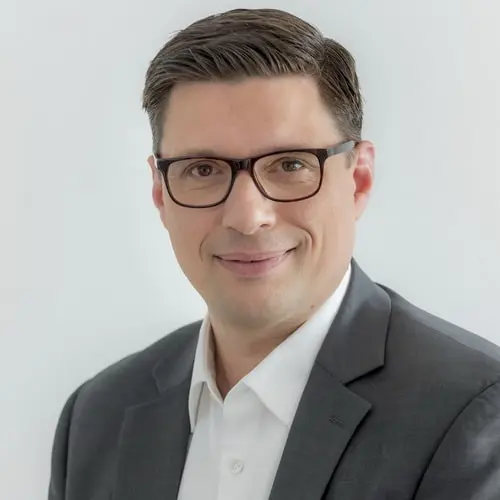 Dr. Philipp Reisinger, formerly an archaeological guide, librarian, asset manager, elementary school teacher, tutor, research assistant and company advisor, is now a partner at FutureManagementGroup AG.
Born in Austria, he studied philosophy, theology, didactics, pedagogy and canon law in Rome, Feldkirch and Munich. He earned his doctorate in systematic theology as well as in canon law. He is licensed as an ecclesiastical lawyer, judge and court director. He has worked in various fields of activity for the Catholic Church, a software company near Munich, the State of Liechtenstein and the Ludwig Maximilian University in Munich.
His atypical biography and professional career distinguish him as an interdisciplinary thinker who seeks to understand complex realities and interrelationships and make them accessible to the audience.
His interests revolve around the future of man and human coexistence in society, economy and politics, the future of religion and culture.
Company advisory board and mentor at software companies
Scientific assistant and tutor at the Ludwig-Maximilians-University in Munich
Doctorate in canon law and systematic theology in Munich
Study of philosophy in Rome
Studies of didactics and pedagogics in Feldkirch (Austria)
Honorary lecturer at Fresenius University for Applied Sciences
In the FMG team since 2013
Management of future projects, especially in the machinery and tools, construction and housing, and education sectors
Focus on the development and implementation of future strategies as well as the alignment of companies to future markets
Lectures and moderations
Never wait for the apocalypse, take control of your future and manage it!

Dr. Philipp Reisingeras speaker
As an expert in strategy development, Dr. Philipp Reisinger lectures in his area of expertise.

Get in touch with Dr. Philipp Reisinger.