Blog: News from the work of FMG
Here you will find current publications by our experts on future management, future-oriented leadership, the effect of a motivating vision and future-robust strategy.
If you want to connect with us, follow us on social media.
Or contact our experts, Senior FutureManagers and FutureManagers directly.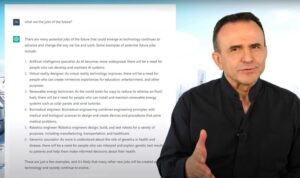 This Artificial Intelligence will change your life, your profession and your business. Google's top management is shocked and declares a red alert. It is about ChatGPT.